Cowboy Poetry Curriculum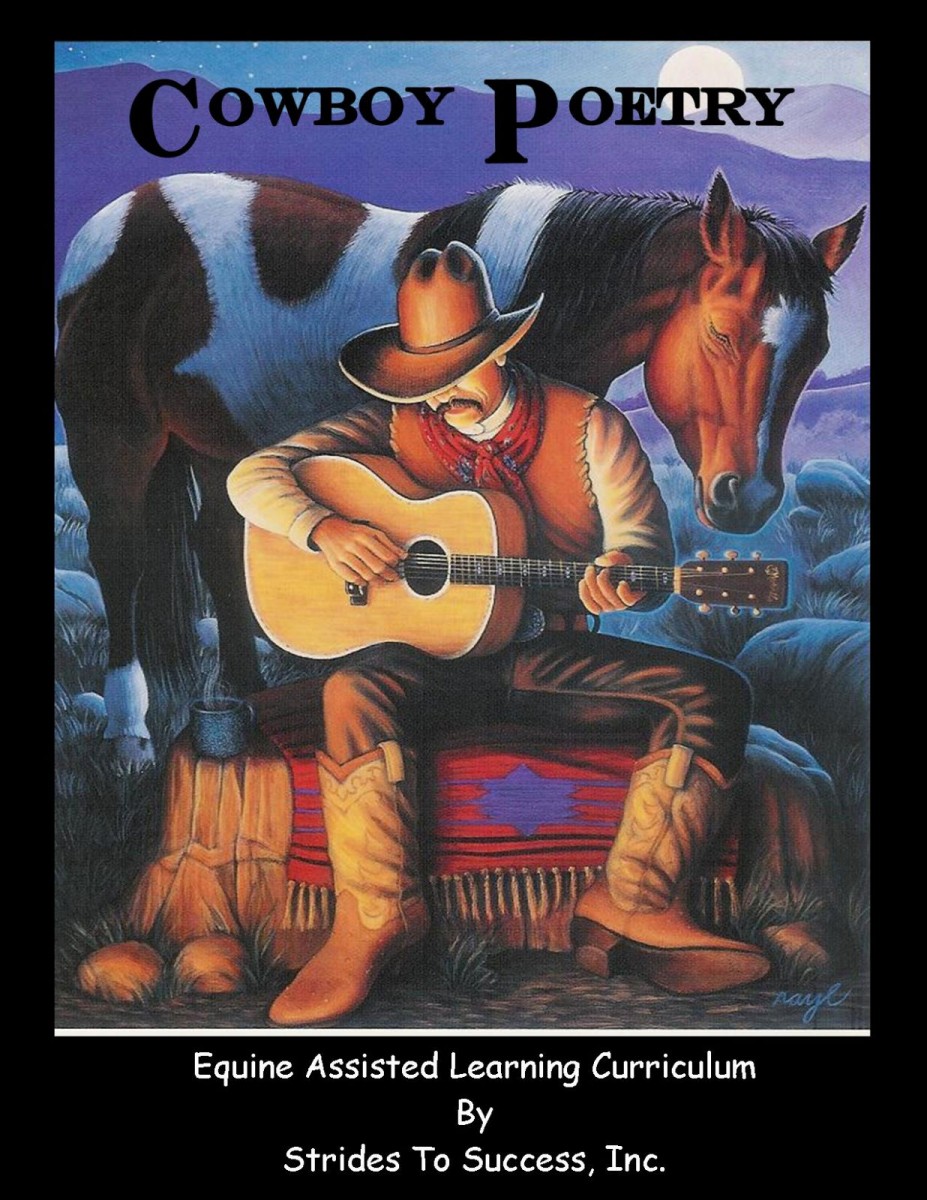 The Cowboy Poetry curriculum was created after seeing a lack of resources for equine programs to partner with educational institutes to provide disengaged students reach their full potential in life. Disengaged learners are struggling to succeed because they do not respond to the traditional approaches used in most school systems. This student population can include special needs, at-risk , emotionally challenged, gifted and students that are struggling academically or socially. Students benefit from a variety of learning styles, particularly when they can learn by doing and receive instant feedback on the why and how of a lesson.
The Cowboy Poetry curriculum has proven to be extremely successful in programs throughout the United States and Canada. The lesson plans contained in this manual have been piloted in several school systems with proven success. The Strides to Success team created the Cowboy Poetry curriculum utilizing a strength based teaching model that can also be utilized as a strong marketing tool to develop community partnerships with schools, camps, residential facilities, youth groups, leadership and many other applications.